A TRADITIONAL HOTEL WITH ZEITGEIST
What began in 1926 with 16 beds continues through the KUNZMANN'S wellness hotel to the present fourth generation of hosts. Already in the founding years, every single guest was seen almost like a family member. And this family hospitality can still be felt today, almost 100 years later, in every area of the hotel.
Using one's own resources as well as possible is a top priority at KUNZMANN'S wellness hotel Bavaria. Visitors enjoy game from our own hunting grounds, which have been in the family for generations. The specialization on authentic Ayurveda makes our hotel a unique place of recreation in Germany. The energy of our 4* wellness hotel is almost exclusively obtained from the sun, or rather from the hotel's own photovoltaic system.
Four generations of hospitality
KUNZMANN'S HOSPITALITY FROM 1926 UNTIL TODAY
We, of the Kunzmann family, have dedicated ourselves entirely to a life of hospitality. It was a small, fine guesthouse that Margarete and Gregor Kunzmann opened in Bad Bocklet almost a whole century ago. For them, each of the 16 guests - because that's how many beds there were in the opening year of 1926 - was almost like a family member: someone you want to know is happy, whose wishes you can fulfill, whose well-being you have at heart.
This remained the case when Alfred Kunzmann and his wife Klara expanded the guesthouse in 1954 and when their two sons Kurt and Dieter Kunzmann joined them in 1971 in keeping with the family spirit. Together they developed new ideas and put them into practice: in 1977 the house was demolished and a year later a modern building with indoor swimming pool and modern bathing department was ceremoniously reopened.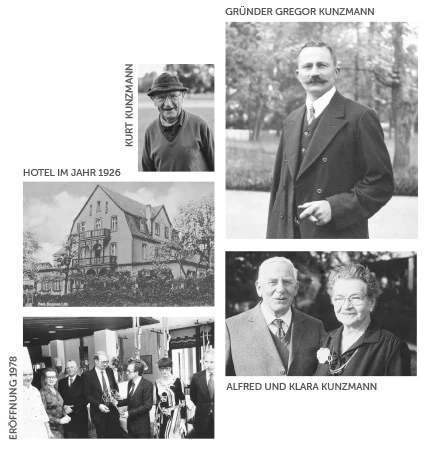 A TRADITIONAL HOTEL WITH ZEITGEIST
The fact that the great-grandson Gregor joined the fourth generation at Kunzmann's Hotel in 2010 was almost part of the natural course of events. "The development of our hotel is probably the most honest reflection of the fact that we fulfill the wishes of our guests," explains Gregor Kunzmann with a smile. Thus, over generations, our hotel remains true to the motto: "A traditional hotel with zeitgeist". Since 2020, the couple Carolin and Gregor Kunzmann now welcome their guests in the hotel as hosts.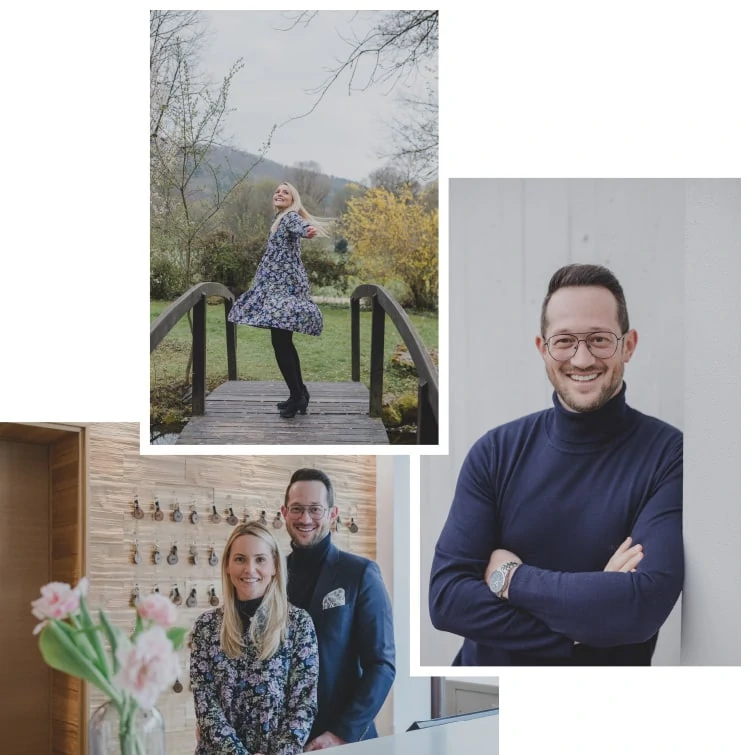 Located in the Franconian Bad Bocklet, in the biosphere reserve Rhön, our house offers the perfect connection between regionality, tradition and modern hotel business. "We continue the journey that once began. For our guests we want to be on this journey, what we have always been and always want to be: A very special place that feels like being at home." - say Carolin & Gregor Kunzmann.
CREATING A PLACE THAT FEELS LIKE HOME WHILE USING YOUR OWN RESOURCES AS BEST YOU CAN
Our electricity is generated from our own photovoltaic system

We obtain heat mainly from the district heating supply of the local biogas plant

Our own block heating station supports our heat and power production

A total of five free e-charging stations are available for our guests

By offering Ayurvedic medicine, in addition to the wellness area, we create a holistic recovery concept for our guests

In our restaurant GREGOR | 1926 we serve game from our own hunt

Guests who care about the environment and support us in protecting it will receive an environmental bonus tag

Climate neutral booking options are available

Guests can enjoy our own seasonal organic fruit from our KUNZMANN'S garden: Apples, plums, quinces. From these we also make our own jam, schnapps and cakes

For our spa treatments we use vegan and natural cosmetic products from vinoble and ebony

We source our products regionally as far as possible: beef from Edgar Thomas's highland cattle, the Rhön trout, etc.

Throughout the hotel we use environmentally friendly technology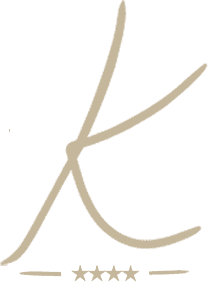 ...more than just a wellness hotel in Bavaria!