0
⭑⭑⭑⭑
Wellness and Ayurveda hotel
0

m2

light-flooded, modern spa
0
different wellness offers
TIME OUT IN 4* WELLNESS HOTEL BAVARIA
You need some time out from everyday stress and find the best relaxation through treatments such as facials or massages? Visit us at KUNZMANN'S Ayurveda and wellness hotel in the Rhön and let our spa team pamper you with relaxing massages, professional facials, body treatments and wellness rituals. Of course, we rely 100% on natural products.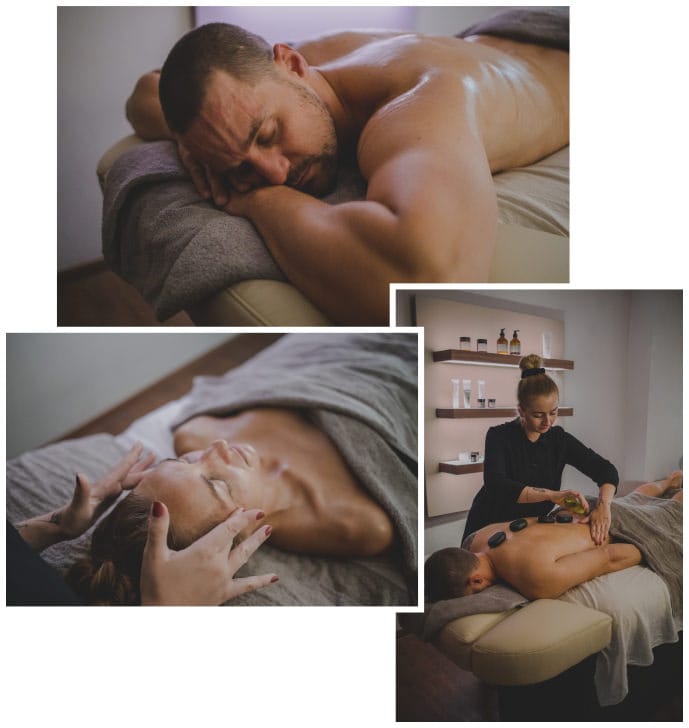 Massages, feel-good rituals &
facial treatments
COSMETICS FOR HER AND HIM
FOR RADIANTLY BEAUTIFUL SKIN
COSMETICS FOR HER AND HIM FOR RADIANTLY BEAUTIFUL SKIN
A facial treatment in our Ayurveda and spa hotel in Bavaria is a perfect combination of relaxing massage and professional active substance treatment, for a fresh, natural and even appearance. But at our KUNZMANN'S wellness hotel in Bavaria you can not only book facial treatments, performed by our great cosmetic and spa team. We will also be happy to advise you on our VINOBLE and EBENHOLZ products, so that the relaxing and refreshing effect of your treatment lasts long after your time away at KUNZMANN'S.
Let us pamper you by choosing your favorite from our extensive selection of massages. In addition to facial and head massages, foot massages and peelings, we at KUNZMANN'S Ayurveda and wellness hotel in Bavaria are pleased to invite you to detox and balance massages, hot stone massages or aroma oil massages. Expectant mothers also get their money's worth with us. With an extra Baby Moon Massage we also provide pure relaxation for pregnant women.
The original:
THE KUNZMANN'S "RHÖN-STUBE"
Completely relaxed, you will enjoy the almost weightless state in the waterbed in our rustic and cozy Rhön-Stube. Enveloped in cozy warmth, you relieve your back. Precious active ingredients can be perfectly absorbed into the skin.
But our offer for body treatments does not stop here. From mud packs to detox treatments for detoxification and purification of your body, a suitable body treatment can be found for every guest of KUNZMANN'S wellness and Ayurveda hotel in the Rhön.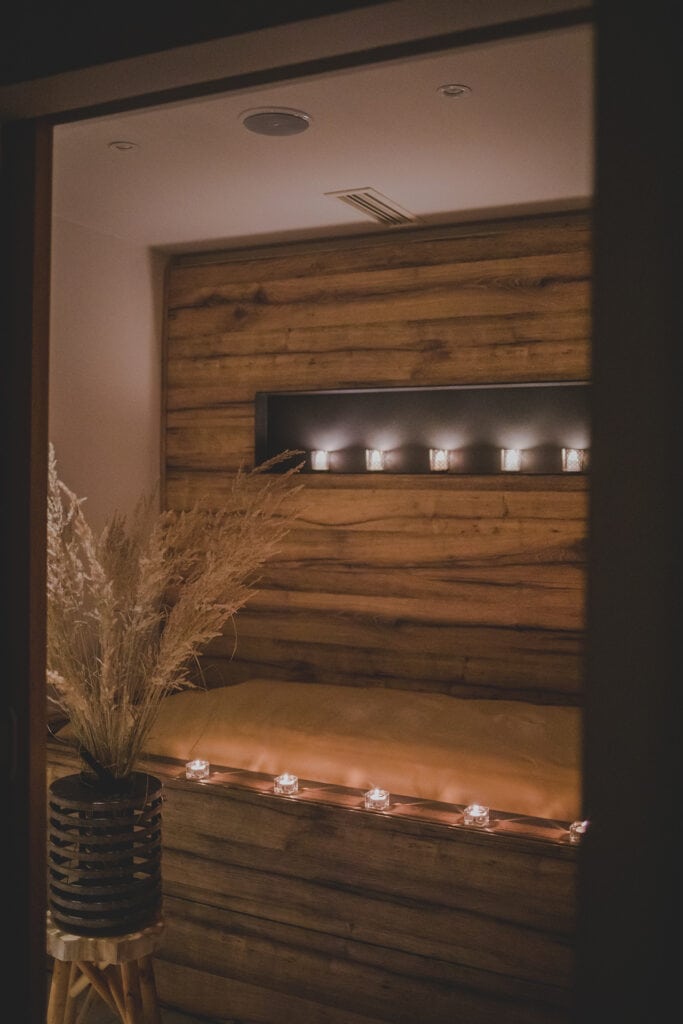 DAY SPA BAD KISSINGEN, WÜRZBURG & SURROUNDINGS
"Very nice atmosphere with first class food and a beautifully designed spa area (light, color, natural materials). I also really loved the massage and yoga. I will come again! :-)"
 ⭑ ⭑ ⭑ ⭑
- KATHRIN SEIFERT
GOOGLE RATING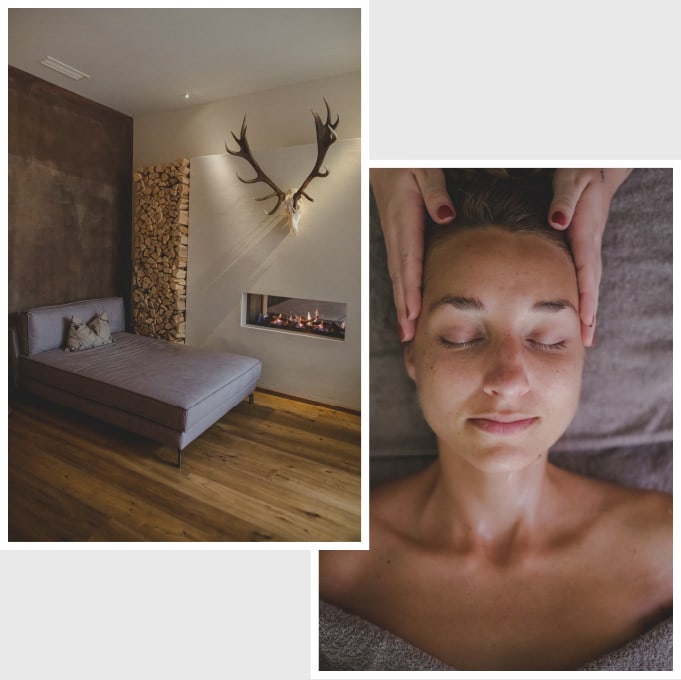 MASSAGES, FACIAL TREATMENTS & CO.
AT THE SPA AND WELLNESS HOTEL
BAVARIA
You are longing for relaxation, no matter if just for a few hours or several days at once? How about a day spa or wellness vacation of several days in our KUNZMANN'S spa and wellness hotel in the Rhön? Immerse yourself in our wellness world perfect for a short vacation or a romantic weekend for a little time for two.
Because KUNZMANN's Hotel has much more to offer than soothing massages: Relax in our state-of-the-art wellness hotel, rebalance your body and mind with traditional Ayurveda, pamper your palate with regional delicacies from the Rhön and enjoy family hospitality.
See for yourself and secure your well-deserved time out in Bavaria. We are looking forward to seeing you.
Offers wellness hotel Bavaria
TWO NIGHTS
with a regional and vital breakfast buffet
+ FOOT MASSAGE WITH FOOT PEELING
approx. 20 minutes
TWO NIGHTS
with a regional and vital breakfast buffet
+ TWO x 4-COURSE-DINNER MENU
+ COUPLE TUB "RENDEZVOUS"
+ PRIVATE SPA
FIVE NIGHTS
with a regional and vital breakfast buffet
+ FIVE x 4-COURSE-DINNER MENU
+ HAND AND FOOT MASSAGE
approx. 20 minutes
DAY SPA & WELLNESS VACATION AT KUNZMANN'S WELLNESS HOTEL BAVARIA NEAR WÜRZBURG
SPA & WELLNESS HOTEL BAVARIA, near WÜRZBURG | DAY SPA at KUNZMANN'S Hotel in the Rhön near Würzburg | Soothing SPA TREATMENTS near Würzburg | MASSAGES, facial treatments and Private Spa | Moor packs | Hot Stone Massages, AROMA OIL massages in the Rhön | Würzburg - SAUNA, infrared cabin & steam bath | Detailed ROOMS & SUITES as a retreat | Detox vacation near WÜRZBURG | WELLNESS HOTEL with sauna, whirlpool, pool and spa treatments or as Day Spa | Wellness vacation | Romantic weekend in Bavaria | WELLNESS and spa hotel Bavaria | Time out for two | Honeymoon at the SPA HOTEL in Franconia