Hello, we are the Kunzmanns
AND YOUR HOSTS AT KUNZMANN'S WELLNESS HOTEL
"If someone had once predicted that I would take over my father's hotel back home, I probably wouldn't have believed it myself." - Gregor Kunzmann. Already in the fourth generation, Gregor Kunzmann now runs the 4-star wellness and Ayurveda hotel in Bad Bocklet with his wife Carolin Kunzmann.
In the end, it was thanks to Carolin and Gregor's love of nature and roots that KUNZMANN'S Hotel became what it is today: a stylish and modern 4-star wellness hotel in Bavaria, which has been run as a family business in the fourth generation since 1926.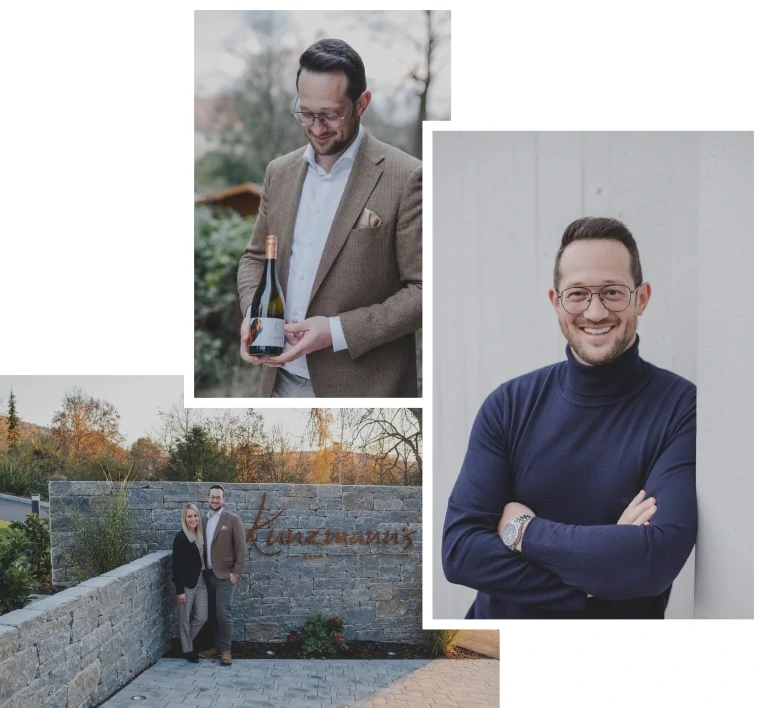 Experienced hotelier &
Boss with a heart
As a great-grandson in the fourth generation, Gregor Kunzmann continues to run the hotel under the motto "A traditional hotel with zeitgeist". Gregor has traveled a lot around the world. He has worked in many renowned hotels and gained valuable experience. Thanks to his expertise, he was able, among other things, to work as a sales manager in one of the noblest 5-star Superior Hotels in Munich.
Since 2020, Carolin has also been supporting her husband Gregor Kunzmann as hostess at the wellness hotel. Carolin is the one who sets the visual accents for the hotel with her love of detail and her eye for design. With her warm and open nature, she is always concerned about the well-being of the guests and always has an open ear for them.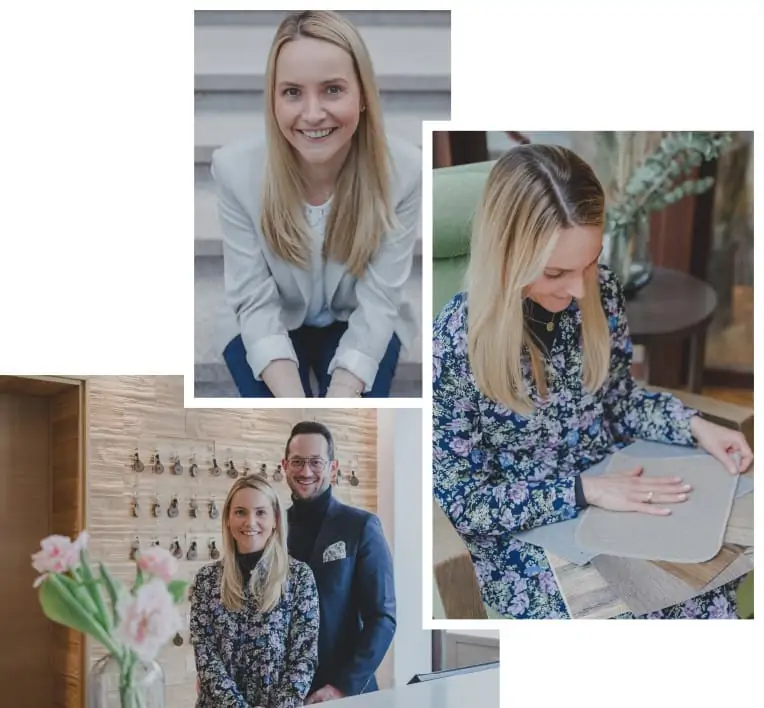 BUT THE KUNZMANN'S HOTEL WOULD NOT
BE THE SAME WITHOUT ITS TEAM
...together we create an oasis of well-being for your time out!
As an employer and hotel, the well-being of our employees and our guests is particularly close to our hearts. Therefore, it is our heart's desire to offer our guests a distinctive service with friendly staff and to create a pleasant working atmosphere for our team. Because only together as a team can we offer you the perfect time out from everyday life.
We are proud to count our employees not only as employees, but as part of the KUNZMANN'S family. And we hope that you feel just as welcome as a guest with us and would very much like to introduce our team to you.
Our team: Together we are your hosts
Ebba-Karina Sander &
Dr. Jobin Joy Madukkakuzhy

Founder & Chief Medical Director Ayurveda

DR. ANITHA ANIRUDHAN

MADUKKAHUZHY MEDICAL TEAM
AND THE ENTIRE KUNZMANN'S TEAM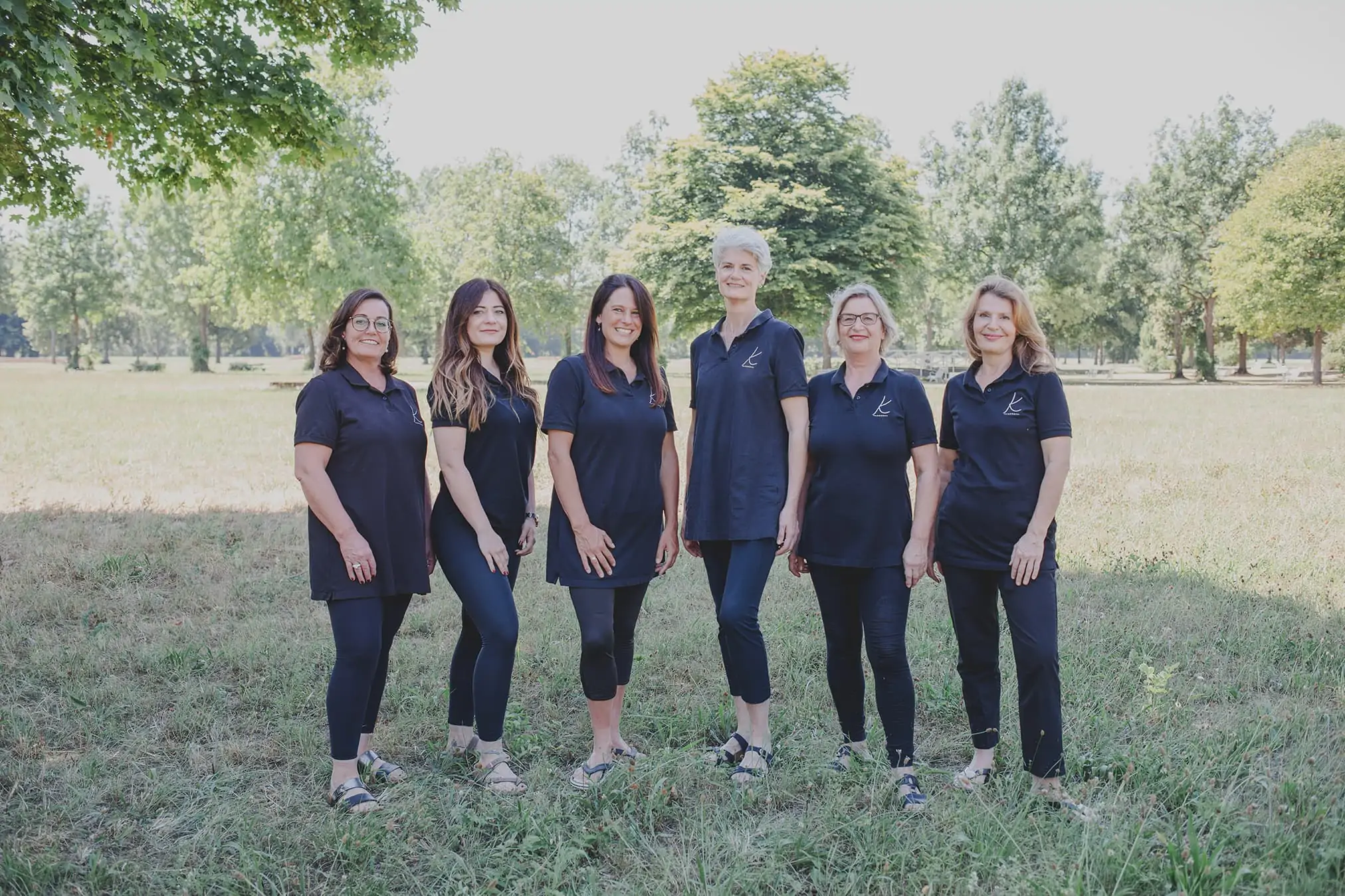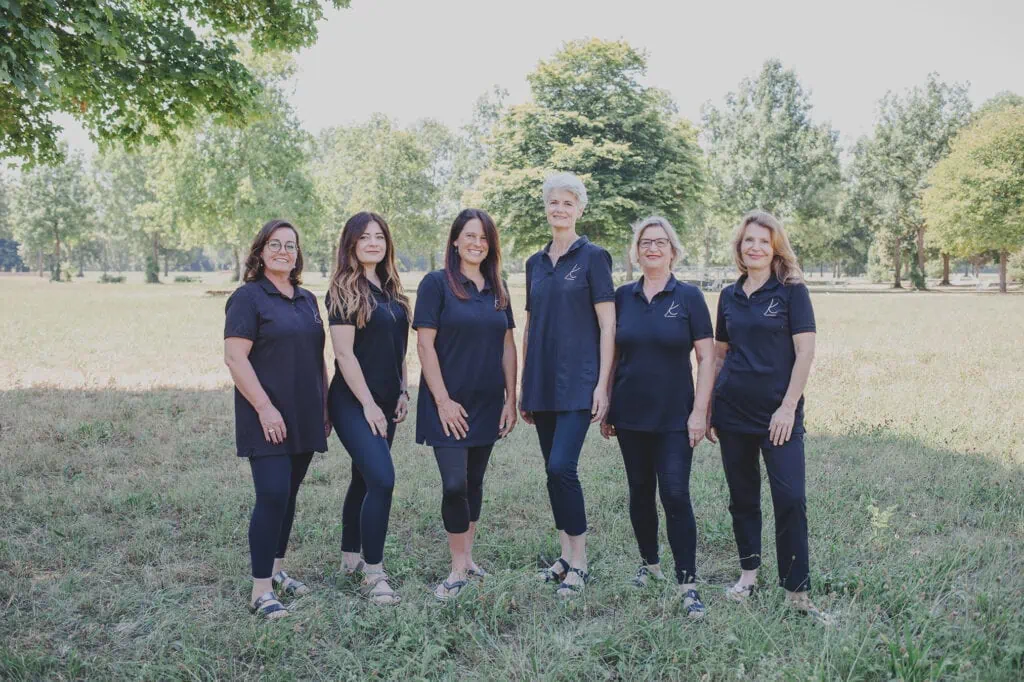 OUR SPA-TEAM
Our spa team will pamper you with soothing and relaxing massages and facial treatments at KUNZMANN'S Spa.
OUR SERVICE-TEAM
Our service team will serve you regional and culinary delicacies in our restaurant GREGOR | 1926.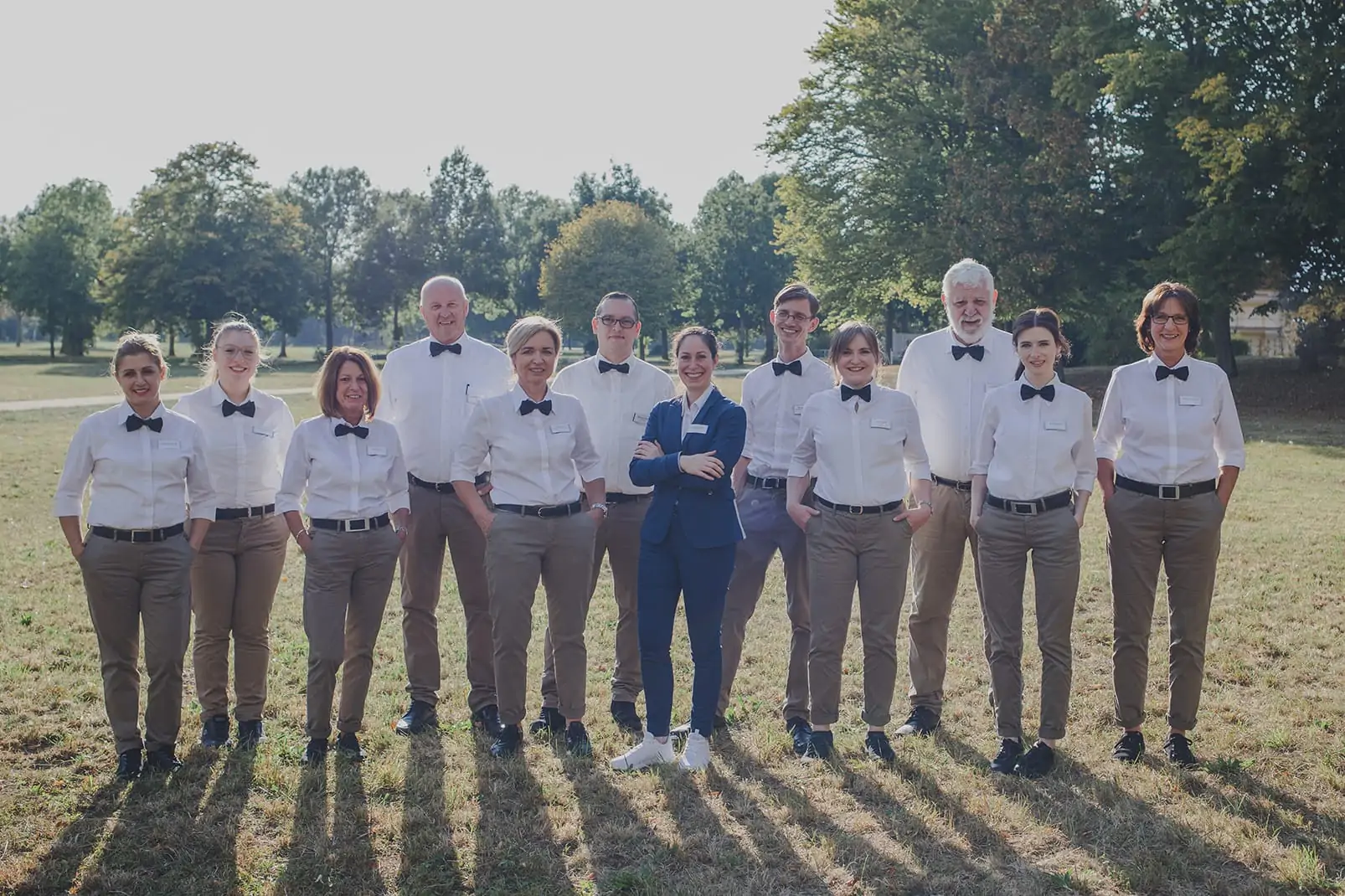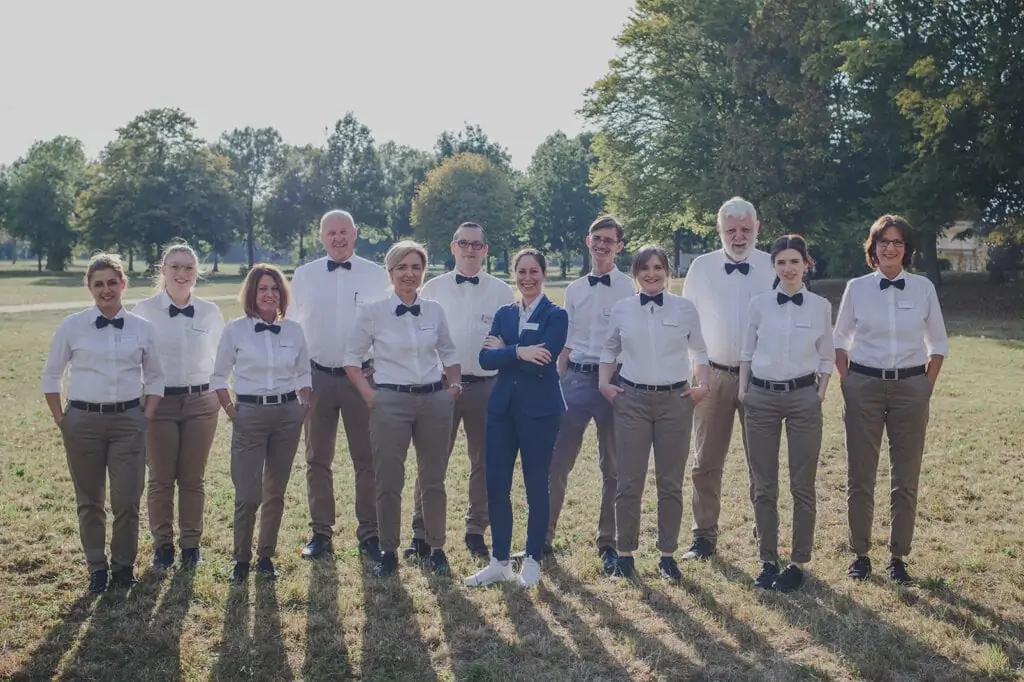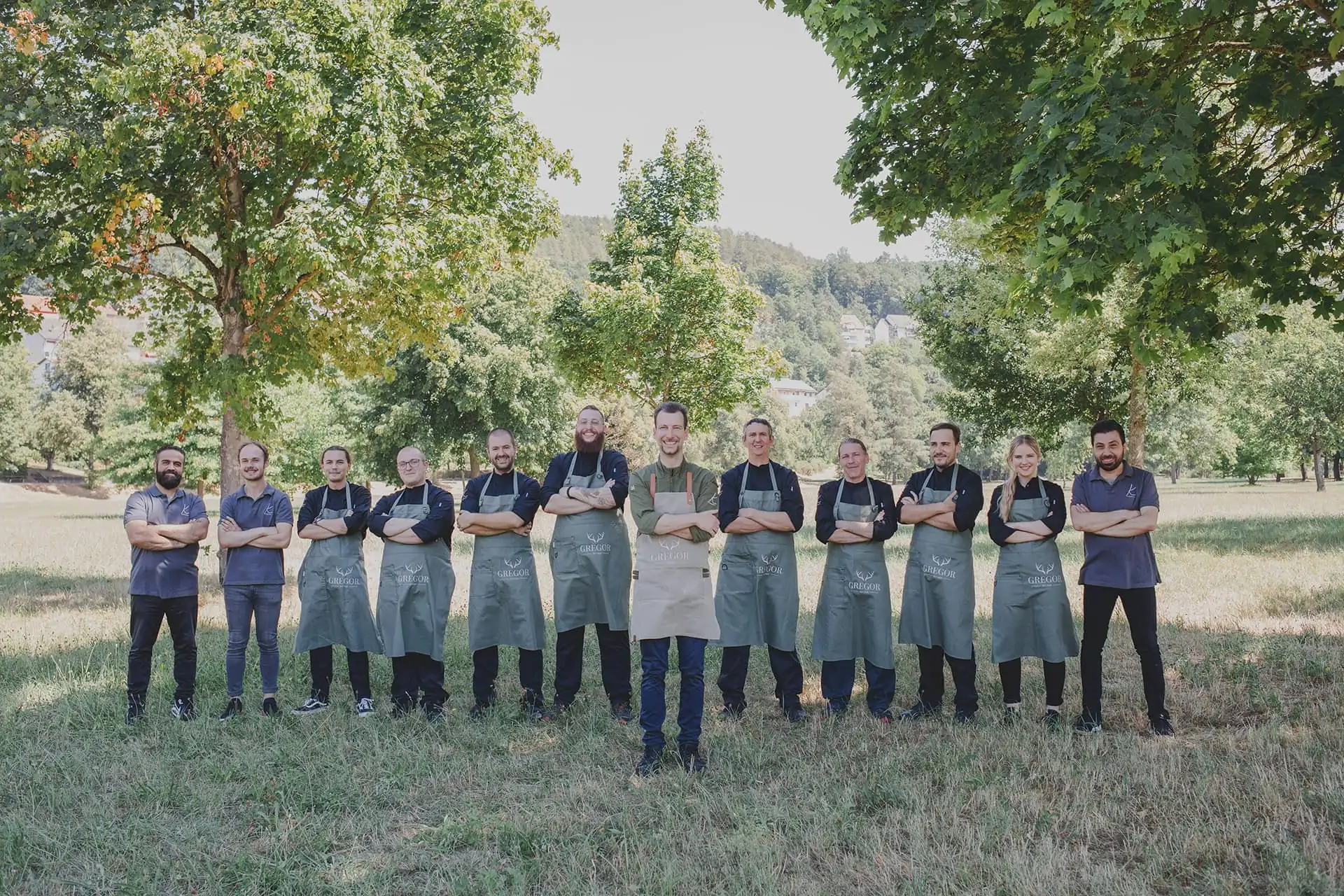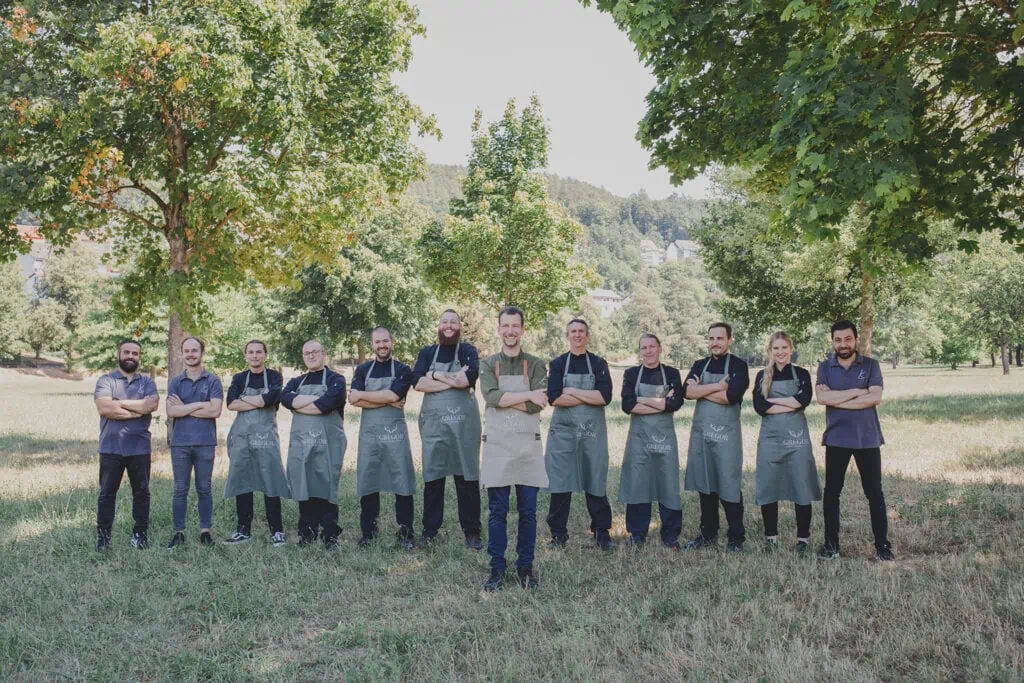 OUR KITCHEN-TEAM
Our kitchen team will enchant you with culinary delights from the Rhön during your visit to KUNZMANN'S Restaurant GREGOR | 1926.
OUR RECEPTION-TEAM
Our reception team welcomes you upon your arrival at the KUNZMANN'S wellness hotel and is always available to answer any questions you may have.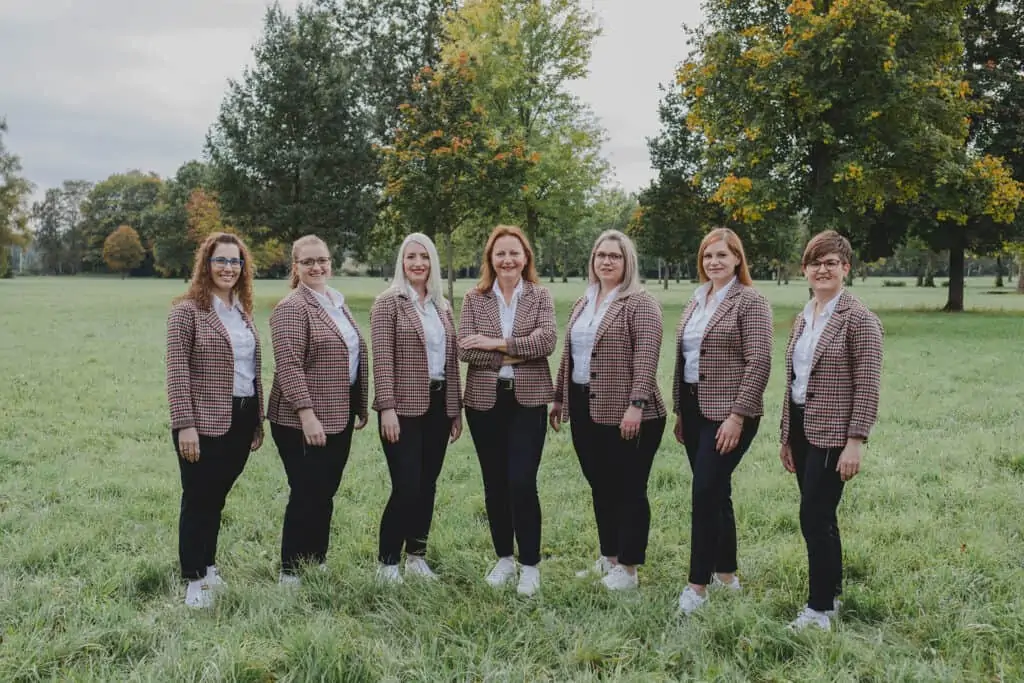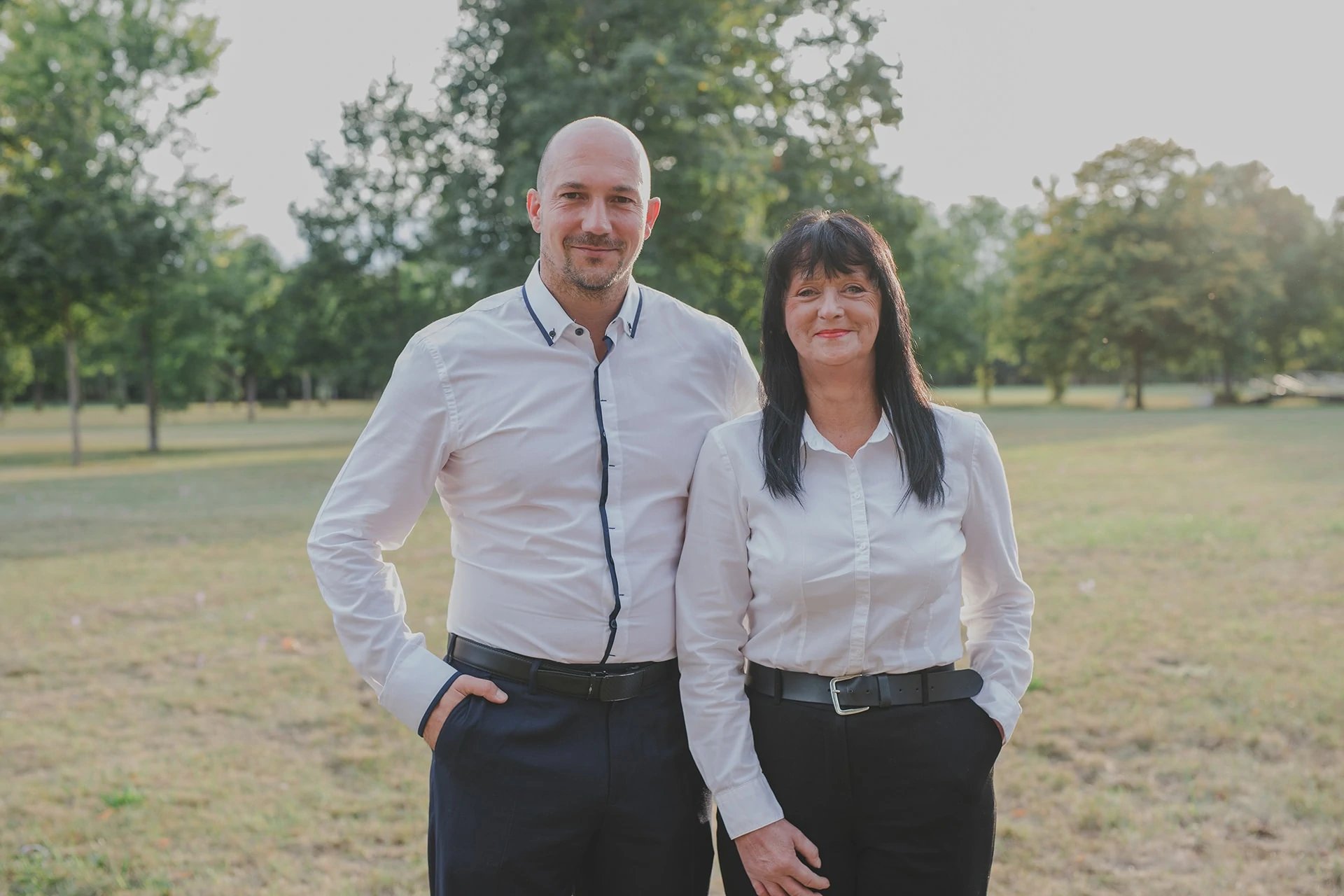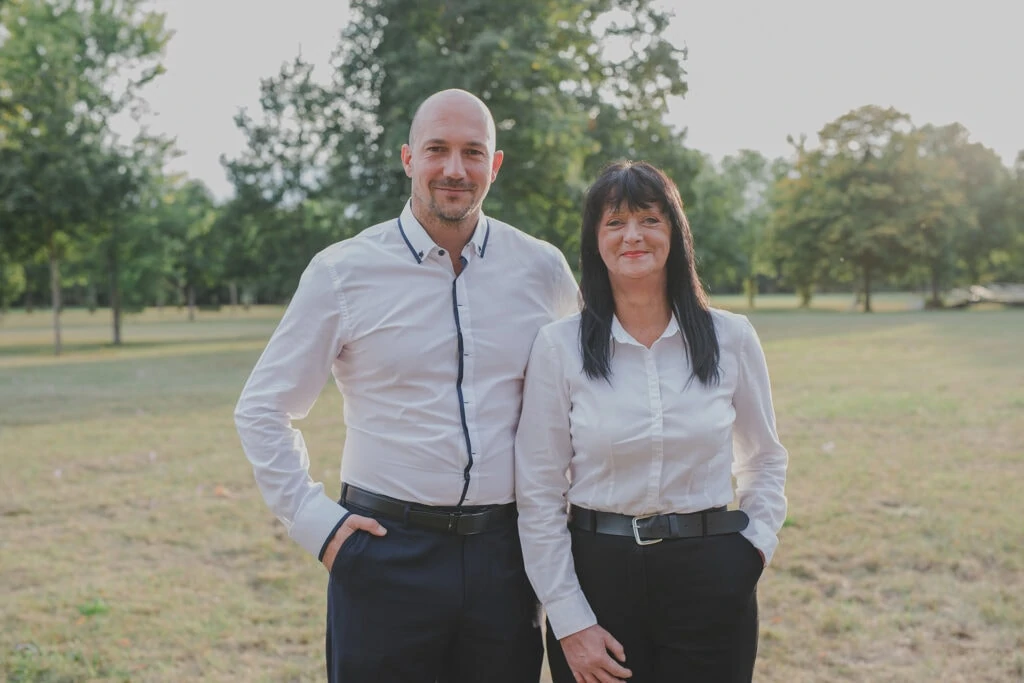 OUR NIGHT MANAGERS
Our night managers are always available to answer your questions, even late at night, during your stay with us at the KUNZMANN'S wellness hotel.
OUR HOUSEKEEPING
Our housekeeping always takes care of your well-being within our 64 modern rooms at KUNZMANN'S Hotel.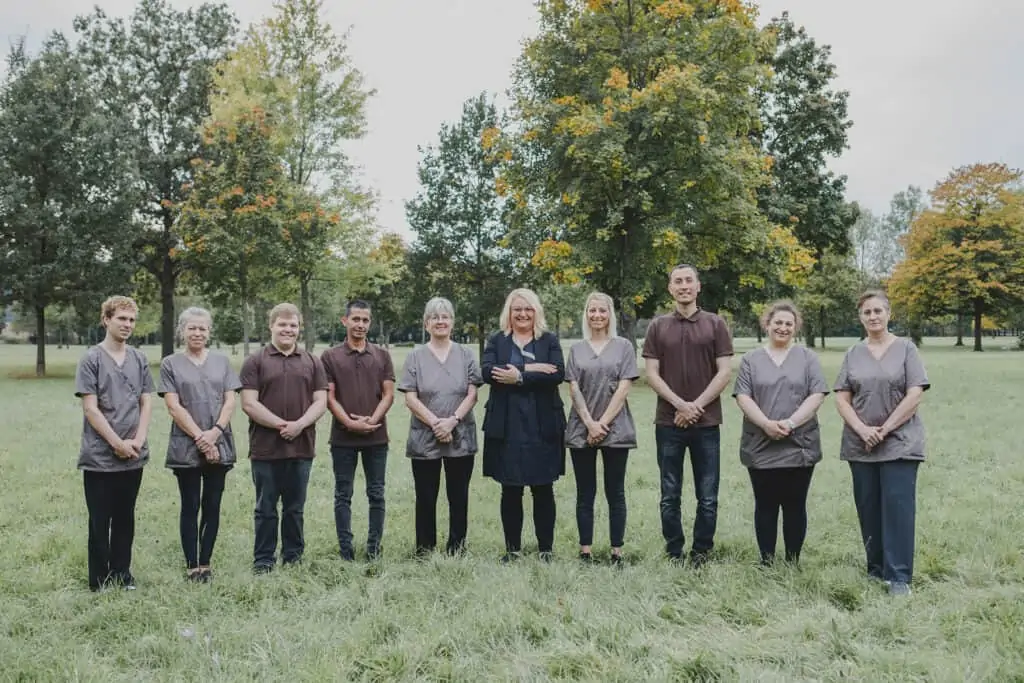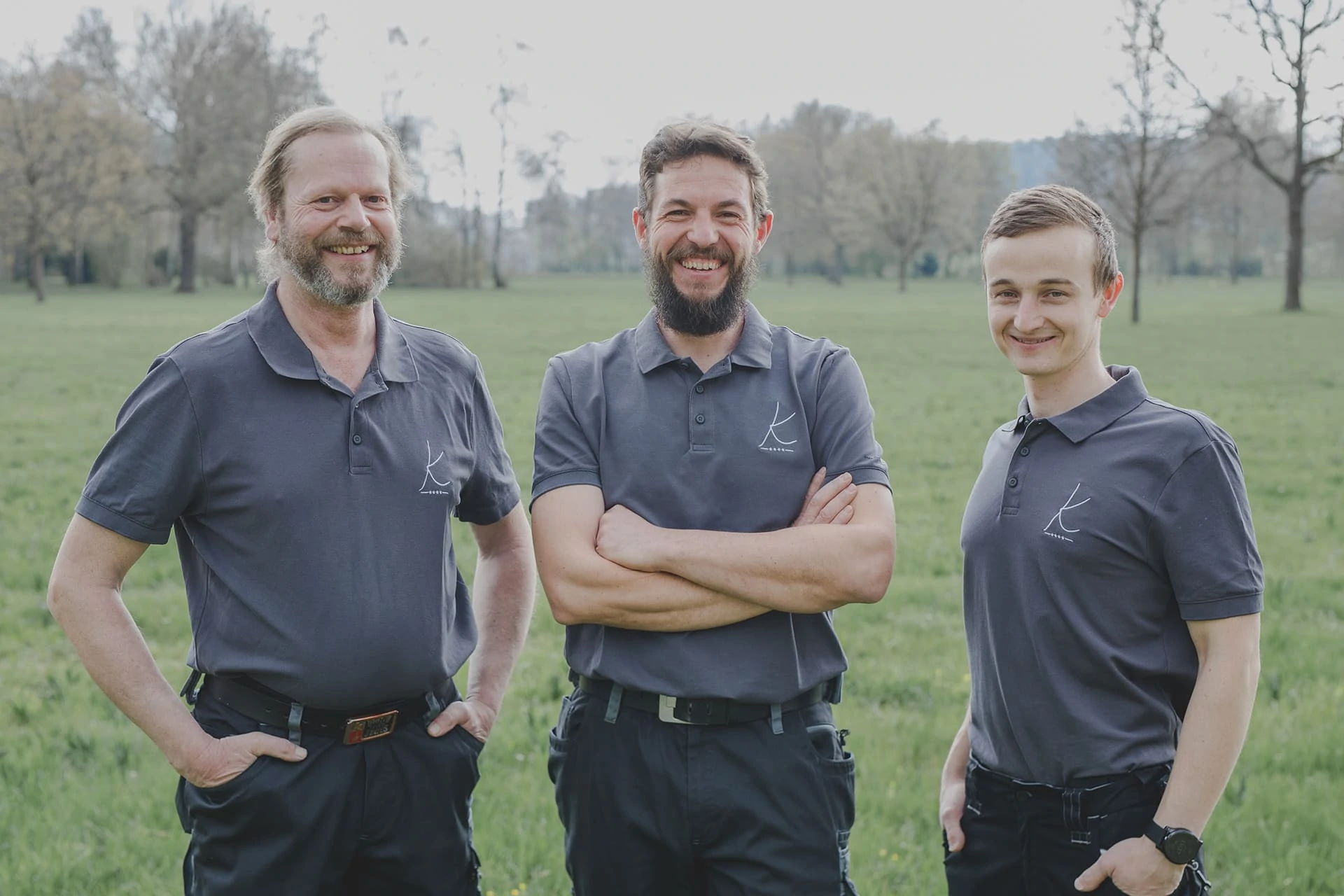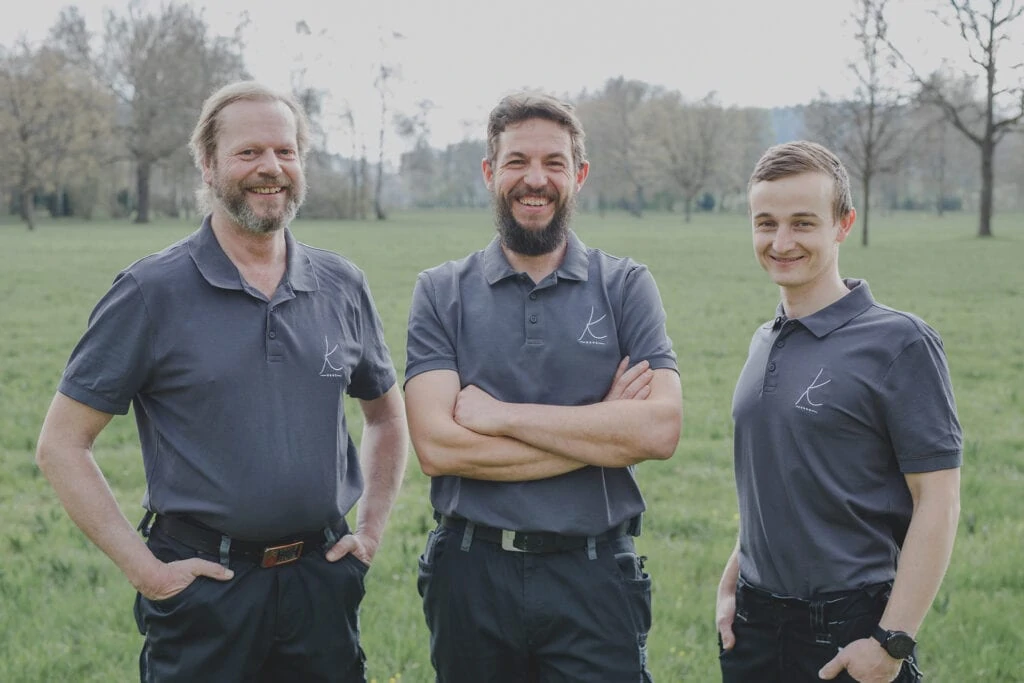 OUR HOUSE TECHNICIANS
If the technology ever goes on strike, our house technicians are immediately on the spot. They also assist us with renovation work in our KUNZMANN'S wellness hotel.
the AYURVEDA-TEAM
Our doctors and therapists of the Ayurveda Center Germany will make your stay with us at the KUNZMANN'S wellness hotel a very special experience with authentic Ayurveda treatments.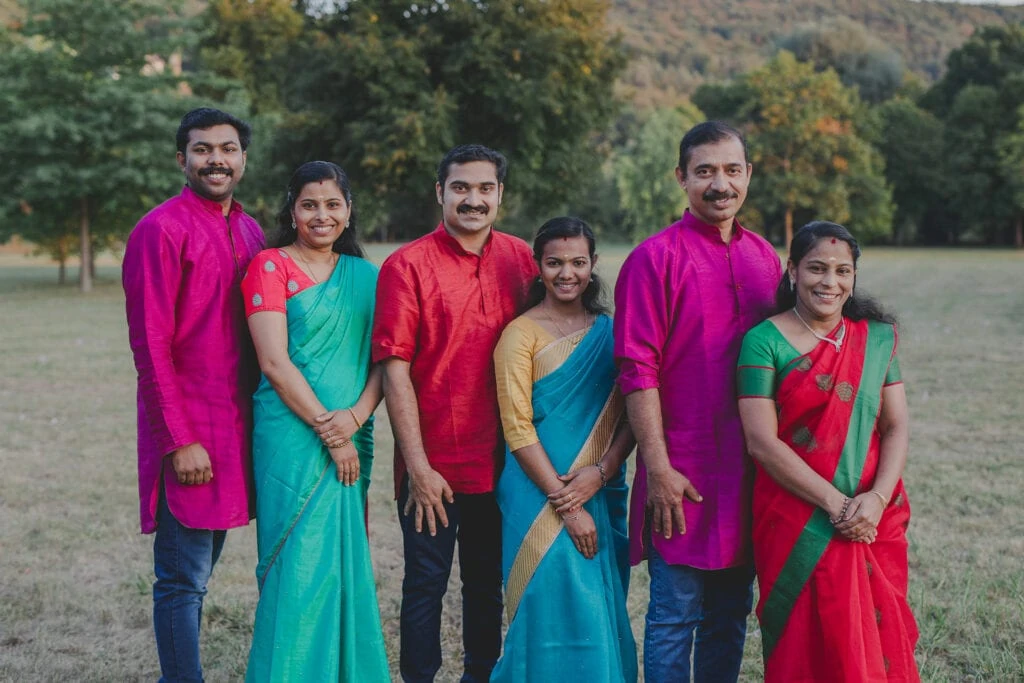 Learn more about the wellness hotel in the Rhön